Fleet management software experts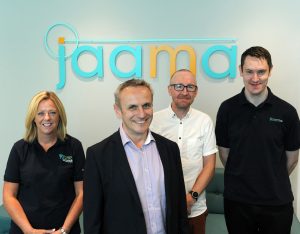 Since our launch in 2004, Jaama has firmly stamped its mark on the industry as leaders in future proof, cutting-edge fleet and asset management software innovation.
Run by a team of directors who have spent their entire careers working in the fleet and leasing technology arena, our team have a passion for creating quality and award-winning solutions in partnership with our customers as well as finding innovative ways in reduce costs, improve efficiencies and achieve compliance in the fleet market.
It is widely recognised that to become an expert you must specialise and that is precisely what we at Jaama do. By employing the best people from our industry – like minded individuals who believe in excellence – we have developed a range of practical solutions to the problems facing fleet operators and asset management companies today.
Jaama attributes its success to consistent year-on-year investment in Key2 which ensures the system is always at the cutting-edge of fleet and asset management.
Indeed, revenue generated from Jaama's ever-increasing customer base enables it to continually increase its year-on-year investment programme into Key2.
Jaama, from a fledgling group of 6 people in 2004 now employs over 120 people across 2 sites in Tamworth.  With what is believed to be the biggest UK based in house team of experienced software developers and an experienced team of dedicated software support analysts our knowledgeable and approachable team are always on hand to offer advice and support.