Take control
MyVehicle App from Jaama is an award-winning smartphone app that makes life simpler for drivers and provides comprehensive control for fleet managers.
Obtaining information from drivers, ensuring drivers have all the information at their fingertips in case of an incident and maintaining accurate compliance records can be challenging.
Compatible with Apple, and Android, MyVehicle App is free to download and is used in tandem with Key2. Information uploaded through the app automatically updates the related vehicle, asset or driver record in Key2.
Full integration with Key2 our online fleet management system, ensures you are in control of your fleet at all times through the efficient recording and updating of essential vehicle and driver information.
MyVehicle App is recognised as an innovative and integrated app.  It is the winner of a BusinessCar Techies Award for Best Mobile App as well as being highly commended in the Commercial Fleet Awards in 2018.
How it helps Fleet Managers
Stipulate what checks need to made on a daily basis and enforce mandatory ODO readings as part of drivers' vehicle check to ensure data within Key2 is as up to date as possible
Communicate information to drivers instantly such as updates to policies, service and maintenance schedules and emergency contacts.
Manage the fleet of vehicles and drivers without leaving your desk and without the requirement of remote workers making unnecessary trips to the office.
Plan servicing, maintenance and replacement schedules accurately as system data is updated daily.
Identify trends and potential issues through exception notifications triggered by daily update
Provides fully comprehensive and auditable health and safety compliance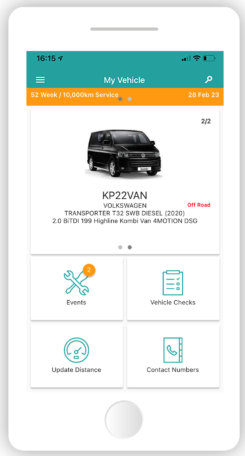 The app complements our existing service, making driver information much more accessible, especially when out on the road. It introduces another means of communication between drivers and Total Motion's dedicated support team and completes our driver support package which already includes telephone and online support.

Simon Hill
Total Motion, Managing Director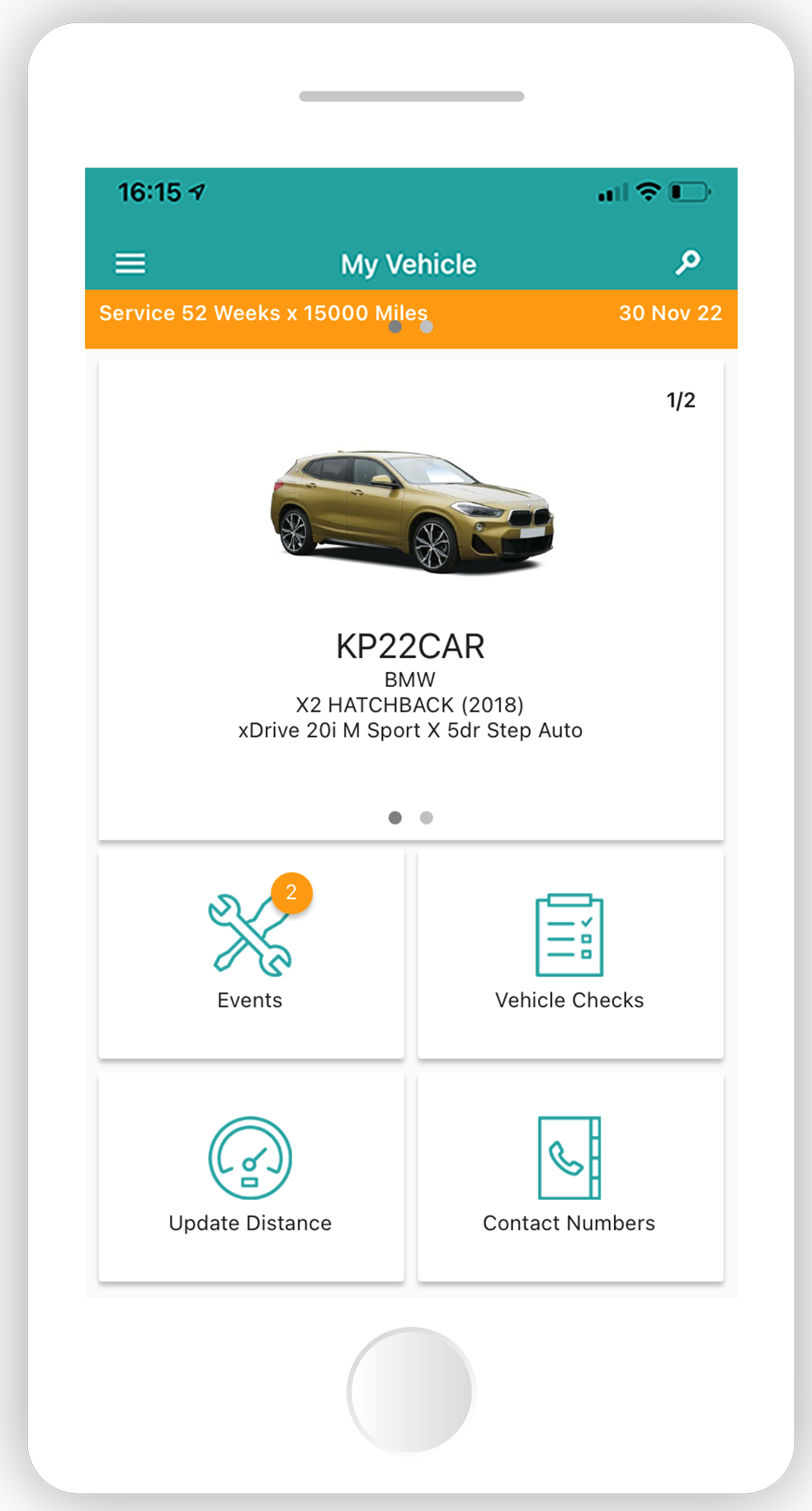 How it will help your drivers
Perform daily walk around vehicle checks and report defects at the touch of a button.  Checklists are customisable ensuring fleet managers receive the information that they need.
Record mileages daily enabling the fleet manager to accurately plan for servicing and maintenance as well as predict any contract mileage issues.
Instantly access the company fleet policy and insurance details in the unfortunate event of an incident
Dial emergency contacts directly from the app such as breakdown recovery, tyres and punctures, windscreen and glass and accidents, removing the need to search around for numbers.
Report accidents and incidents – In the unfortunate case of an incident it's essential to capture as much information as possible. MyVehicle App has a step-by-step prompt to report the essential details and upload photos from the scene.  Information uploaded automatically creates an accident record in Key2 and triggers the rectification process.
No connection? No problem!
Designed to work even when offline, MyVehicle App will instantly upload information to Key2 as soon as connection becomes available.
Paperless Vehicle Checks
Removing paper checklists.
Checklists
Configurable vehicle and asset checklists ensure the right items are being checked at the right time.
Defects
Defect rectification and maintenance history is available at the touch of a button – essential in the event of a DVSA Roadside Inspection.
Contract Hire & Leasing Companies
Adding Value' to the service and tools you provide to your customers help you stand out in the marketplace of Contract Hire and Leasing.  MyVehicle app can be configured to your brand and offered to your customers to enhance your service offering.
MyVehicle App allows your customers' drivers to access information specifically related to their company and vehicle while out on the road and out of hours.
MyVehicle App provides immediate solutions to a whole host of regular driver queries, such as what to do and who to call in the event of a breakdown or accident and where to go for replacement tyres or glass. You can even book your vehicle in for a routine service via the app.
Plant Hire Companies
Keep on top of your asset compliance and maintenance with MyVehicle App.  Working in tandem with Key2, hire managers have all the very latest information at their fingertips to keep businesses at the cutting-edge of operational management, compliance and asset utilisation.
Operators can take and upload a photo of a 'critical' defect and attach 'off-site' status to the item of plant, which in turn will create an 'urgent job' alert in Key2.
Keep on top of your asset compliance and maintenance with MyVehicle App
 Working in tandem with Key2, managers have all the very latest information at their fingertips to keep businesses at the cutting-edge of operational management, compliance and asset utilisation.