Key2 Asset Management Overview
If you don't measure it, you can't manage it
Jaama gives you the tools to strategically manage an effective and efficient fleet of drivers, vehicles and assets through innovative software.
Organisations accept that modern technology is needed to drive their business forward, but finding an innovative software supplier who uses the latest industry standard technology is the key to achieving these improvements.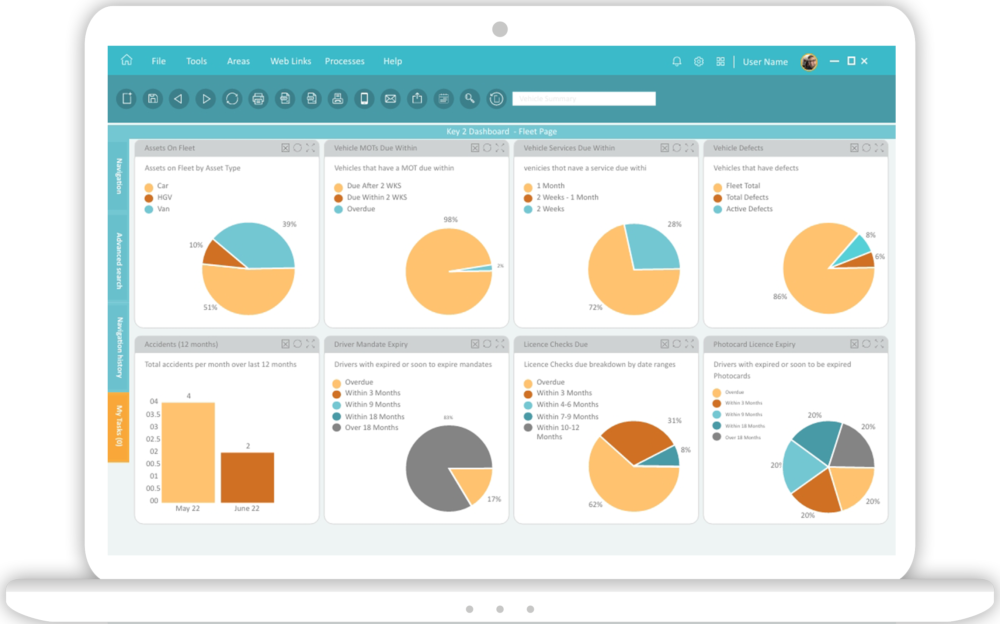 Key2 Benefits
Jaama's next generation systems help operators optimise fleet performance, maximise efficiencies, control costs and reduce risk. We are proud to offer added value solutions to customers that deliver long term savings and efficiencies.
Secure System Hosting
No Costly Upgrade Fees
Tangible Return on Investment
Largest UK Based Support Team
Industry Standard Technology
Try it out for yourself?
Request a consultation and a demonstration with a software specialist to discover how it can transform your fleet operation.