After a tumultuous 2020 with UK business pushed to the limits (and, sadly, in some cases beyond) by the Covid-19 pandemic and repeated nationwide lockdowns, Fleet News has revisited its 2020 Reader Recommended winners to find out how they have been supporting their customers over the past nine months.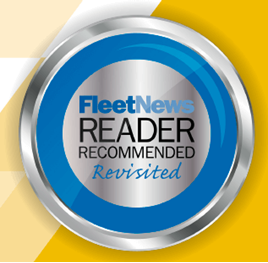 Jaama is pleased to receive a preferred software supplier accolade as part of Fleet News 'Reader Recommended' initiative. Readers vote for suppliers that they believe offer the best service in their sector and the Jaama accolade comes as its Key2 fleet management software keeps fleets compliant during 2020 and through the Covid-19 pandemic.
Jaama's Key2 fleet management software has been at the heart of keeping fleets on the road and compliant during the Covid-19 pandemic crisis. This includes logistics and blue light fleets, which have worked around the clock during 2020 to keep the country safe and moving along. 
Jaama has seen many more new customers choosing Key2 as fleets aim to tighten up their operational spend and compliance administration. 
"Companies have faced many driver and vehicle challenges during 2020 and we have seen the pandemic speed up the gestation period of adopting new fleet management systems. Our stringent internal processes has enabled us to implement systems and train users remotely in order to help customers meet their business objectives." explained Martin Evans, Jaama's MD and director of the AFP.
Achieving a paper-free operation has been an objective for Jaama and many of its customers, to reduce the risk of spreading the virus between driver paperwork and office-based staff and to enable remote working and streamline processes. This objective has accelerated the adoption of Jaama's smartphone app – MyVehicle App – that fully integrates with Key2 and enables drivers to carry out vehicle inspections and log defects via their smart phones. 
The grey fleet usage of the App has also seen a third more traffic as many drivers switch from public transport to their own vehicles for business travel.
All Jaama customers continue to benefit from a raft of new features and improvements in functionality every six months as part of its continued multi-million annual system investment. Once you are a Jaama customer you are always using the latest version of the product with no need to budget for costly upgrades.
Jon Lawes, managing director of Hitachi Capital Vehicle Solutions, which runs 70,000 funded and 14,000 fleet managed cars, vans, trucks and plant assets.
"Key2 gives us the complete truth on what is happening with vehicles on our fleet which is very powerful for us and our customers." 
Data can be easily extracted from Key2 using its powerful reporting tool in real time. We can access our data more quickly and it takes less people to compile it which frees up more people to act on it."