Maintenance Exchange keeps Seven and its 2,800-strong CV fleet on the front foot. Jaama's Maintenance Exchange system is providing Seven's customers with live commercial vehicle fleet information to help optimise compliance and accurately plan maintenance events.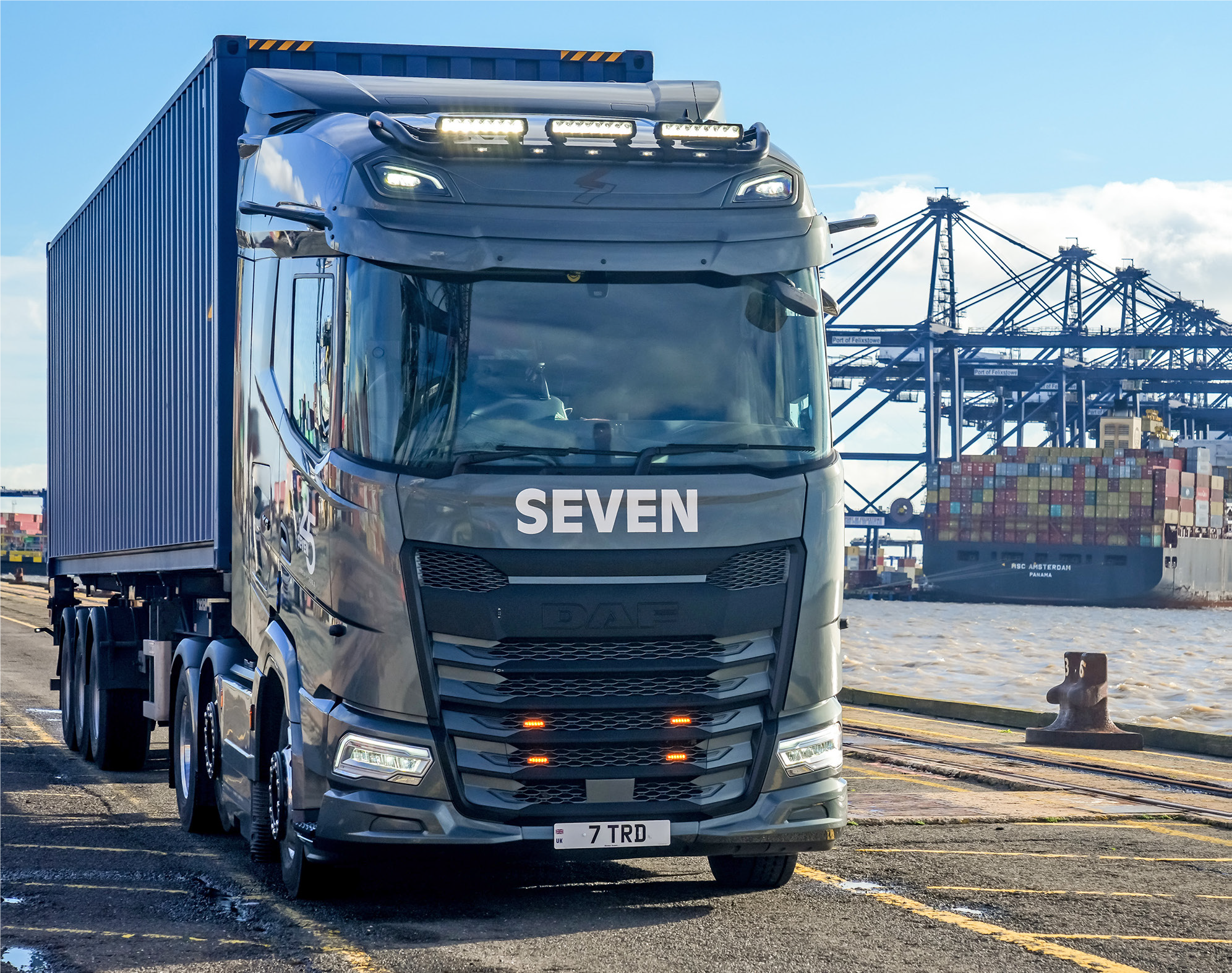 With trucks operating in a 24/7 environment, waiting for paperwork and phone calls is a barrier to business when technology could provide essential information that flows through automatically and is available at the click of a mouse.
"Live data for customers is really important," said David Skerman, general manager Operations at Seven Asset Management, the fast-growing contract hire firm with a fleet of more than 1,800 HGVs and 1,000 light commercial vehicles.
"We are trying to give customers more information at their fingertips," he added.
Improving the customer journey
Eliminating the need for phone calls and emails to request routine details and data makes life more convenient for clients and frees Seven's management time to focus on areas "where we can improve the customer journey," said Skerman.
"Customers need to have live fleet access, live compliance document access, and planners for their compliance. Transport is all about forward planning."
From the moment Seven supplies a new vehicle, it plans every maintenance event throughout the life of the contract, and the company is looking to strengthen the three-way interaction between itself, its customers and the workshops that maintain its vehicles.
Doing more through an interactive system
Skerman explained: "The more we can do through an interactive system, rather than clogging phone lines with calls and inboxes with emails, the better.
"If an operator has a large fleet and has to continue to email and call service providers every day for the same information, then we are being inefficient."
Seven has spent 18 months working with Jaama to help develop its new Maintenance Exchange solution.
Maintenance decisions can be made quickly
"The system allows people to make decisions at their desk without having to pick up the phone or send an email," Skerman added.
Automating processes is also highlighting issues sooner, compared with a paper trail, he added, citing Seven's automated checklist that goes through service sheets to make sure there are no errors.
"Accuracy is imperative with automation as mistakes can cause huge issues if there's an accident or RTA. Everything needs to be audited and 100% correct."
Proactive vehicle downtime monitoring
Fleet software is also allowing Seven and its customers to monitor the business-critical issue of vehicle downtime, tracking how many trucks are off the road, for how long, identifying pinch points, and spotting any patterns relating to mechanical failures.
"We have years of mechanical data on HGVs and there is a definite correlation between daily defect checks, fleet standards, compliance standards and servicing vehicles on time vs mechanical reliability," said Skerman.
Bringing this all together has seen Seven invest heavily and consistently in its IT infrastructure, working with Jaama for more than a decade.
We need an adaptable supplier
"We are growing rapidly, have some fantastic new customers on board, and we need a supplier that can be adaptable," said Skerman.
"Some other providers have a lack of transparency about their own product road maps, and when you want something changing there is either a long-winded development process that costs an inordinate amount of money, or it's not achievable and you are at a roadblock.
"At Seven we want to be on the front foot, ready, for example, to help our customers with any changes in legislation or requirements so working with Jaama enables us to adapt and evolve."