Shifting market dynamics have convinced Jaama that now is the right time to launch a new fleet management system aimed at smaller fleets, returning to a sector it exited a number of years ago.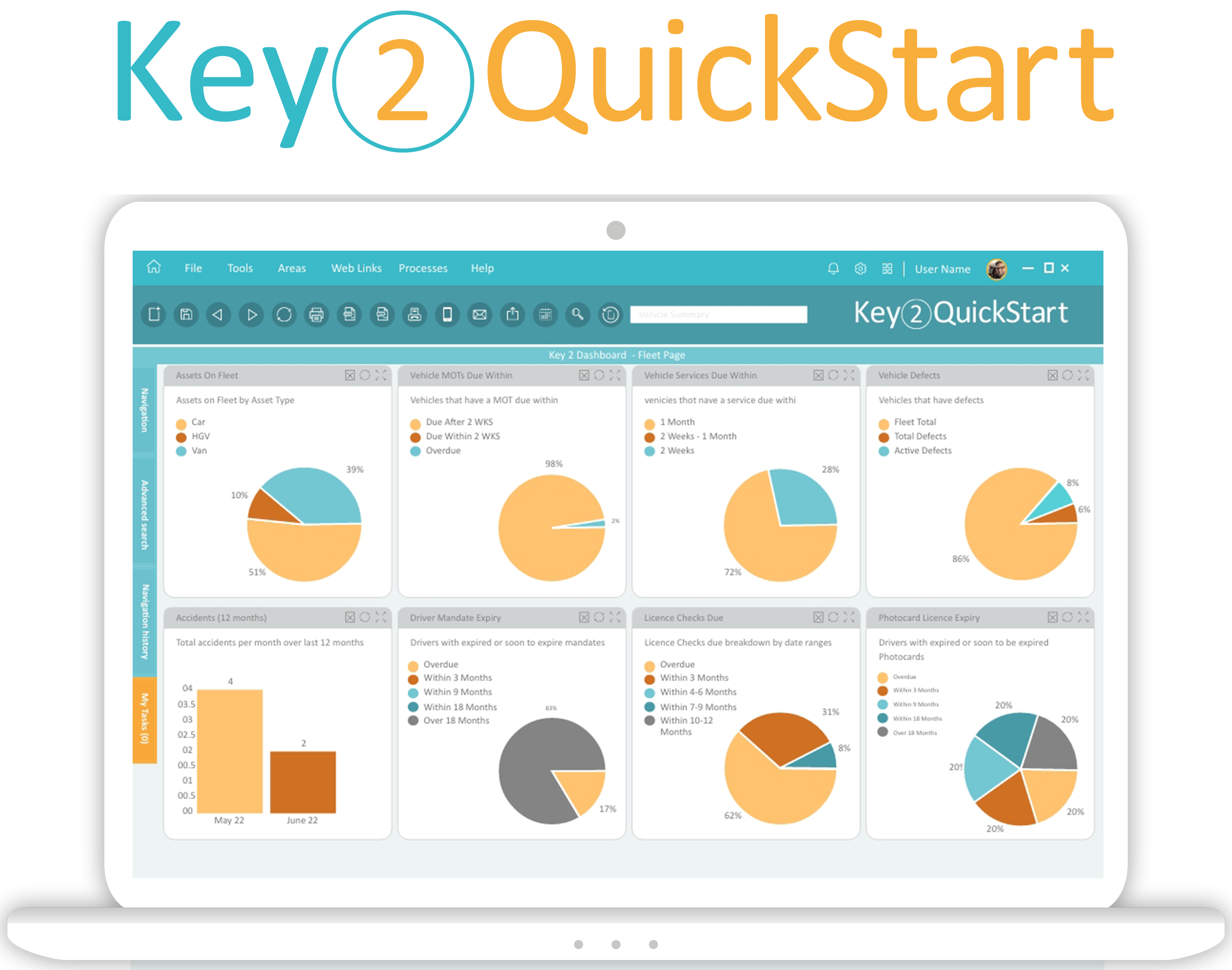 "In the early days we had a small fleet offer, but it was hard to engage them," said Richard Evans, Jaama head of business development. "Now there is a shift; the industry has evolved, and small fleets are keen to have these systems.
"Digitisation is at the forefront of everyone's minds, especially with fleets being more remote (post Covid)."
Key2 QuickStart targets sub 100 vehicle fleets with a product that can take just four-to-five days to install depending on the level of functionality. The annual licence fee is based on the number of live vehicles on the system.
As with all Jaama products, the system is modular but with reconfigured features designed through the experience of handling the complexities of multi-asset fleets. They can be bolted on as and when required.
"Our target market is those transitioning from spreadsheets to fleet management systems. The sweet spot is 20-100 vehicles, but it depends on vehicle types – it could be fewer if they are trucks," Evans said.
This portion of the fleet sector has undergone rapid growth in recent years due to the rising demand in online shopping – Jaama estimates there are "tens of thousands" of potential customers.
It expects the popular modules to include fuel cost management, service schedules, operational cost management, defect reporting and the driver's app.
"The key benefits of switching from spreadsheets is the ability to link data from different sources, uncover inefficiencies, speed up processes and help to make sense of data," Evans said.
He added that small fleets, often without dedicated fleet managers, should not fear being unrun with data because "they can manage by exception, use our expertise to set that up and automate reports, for example fleet spend. It is much easier to identify any concerns and to ensure compliance".
Within its traditional business, Jaama continues to develop its proposition. Apps are enabling fleets to outsource services to their own drivers rather than to suppliers, while companies with their own workshops are now requesting integration with their parts factors to enable real-time ordering.
"We've seen the industry go full circle with fleet managers: they get cut out, now it's investment in technology, doing things smarter and not outsourcing," Evans said.
"The role keeps evolving; it's more communicative, supply chain management and stakeholder management for an efficient department."