About Perth and Kinross Council Workshop.
Replacing an outdated software system that was supported by assorted spreadsheets, Key2 has delivered a wealth of administrative, compliance and reporting benefits to the extent, said Bill Morton, who recently retired but was the fleet manager that introduced Key2: "We believe we have the best system available."
Nearby local authorities Stirling Council and Falkirk Council followed the lead of Perth and Kinross and introduced Key2 to manage their fleet vehicles and other mechanical assets.
Key2 met our specification more than most other systems and we liked its ease of use, the clarity of the visuals and system navigation. Key2 Workshop Management keeps vehicle downtime to a minimum for Perth and Kinross Council – with administration efficiencies saving 2.5 employee posts.

Gregor Walker – Asset Management Officer
Enhanced Workshop Operation
Key2 Workshop and Stores Management modules are used by the authority to deliver control of its workshop and parts stock and provide in depth performance monitoring across all service, maintenance and repair work undertaken.
The workshop touchscreen functionality has put an end to manual input with administration efficiencies saving 2.5 employee posts and enhancing job booking, workshop loading and work-in-progress controls to keep vehicle downtime to a minimum.

The workshop touchscreen module means a consistency of information as there is no job sheet duplication or issues around reading other people's handwriting; and easy access to individual vehicle management reporting audit consistency. That is definitely an improvement.

Bill Morton – Fleet Manager
Perth and Kinross Council have about 20 workshop staff including technicians, supervisors and apprentices and some work out of other sites. The Council initially thought it would be a difficult task getting mechanics to use IT rather than paper-based job sheets, but according to Mr Morton "the roll out was very smooth".
The Council now relies on Key2 so much that I could not imagine life without the system. The system is what the Council required and it delivers what it needs.

Bill Morton – Fleet Manager
Increased Efficiencies and Cost Control
The local authority does all scheduled maintenance planning on Key2 so is able to run reports on a daily/weekly basis, which not only aids compliance but also workshop job flow.
Detailed management reports enable staff to view each vehicle's history at the touch of a button and that not only provides a complete audit trail, but also provides a focus on whole life cost control enabling vehicle replacement cycles to be more tightly managed.

Bill Morton – Fleet Manager
The whole life cost data derived from Key2 has influenced the Council's decision to increase the fleet life of smaller vans from five to seven years.
Remain Compliant
Key2 is used to ensure Perth and Kinross Council's compliance with Operator Licence regulations in terms of the number of vehicles at each operating centre so the threshold is not broken and to schedule six weekly inspections, vehicle services and MoTs.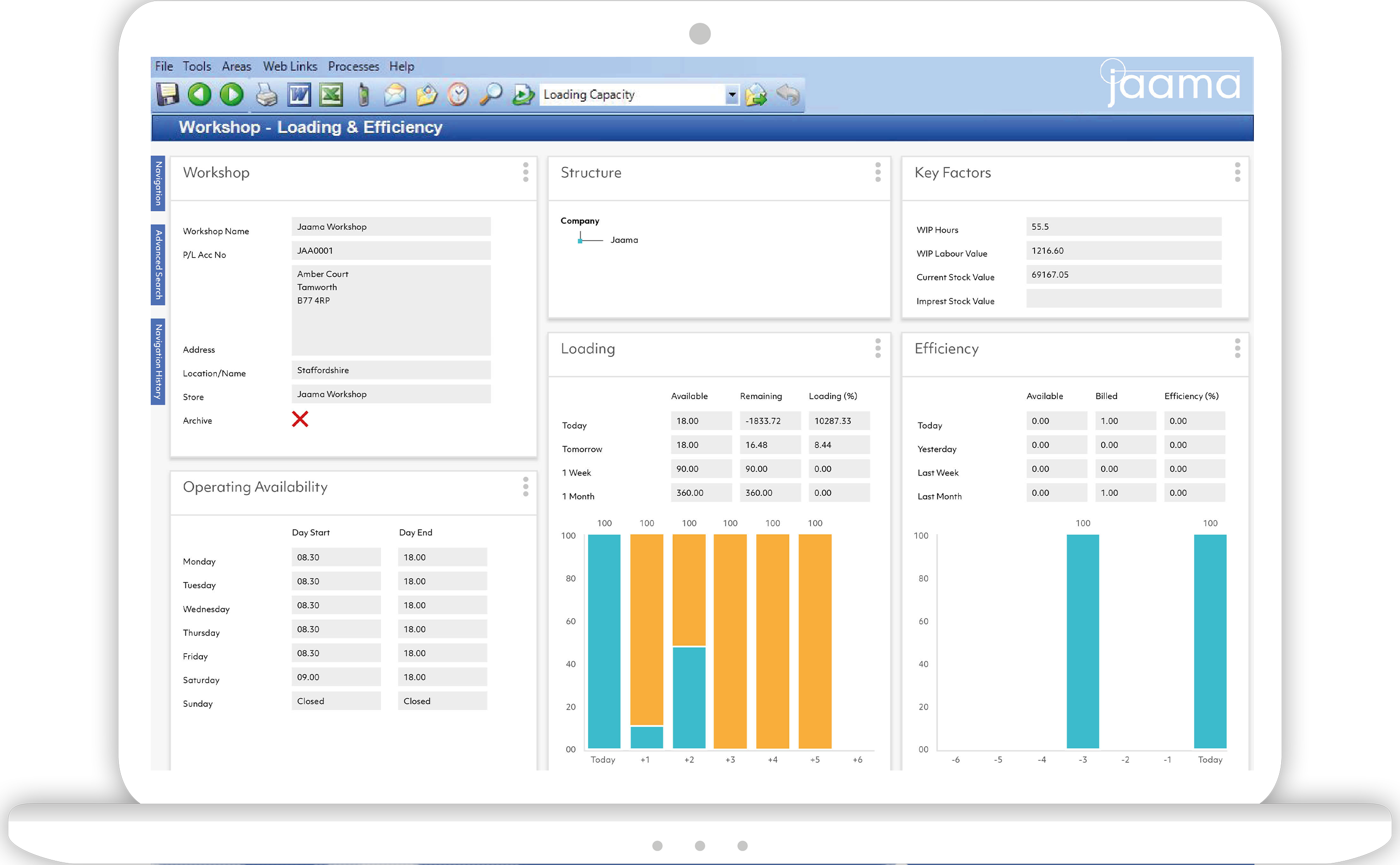 The Council now relies on Key2 so much that I could not imagine life without the system. The system is what the Council required and it delivers what it needs. There are plans to expand the Council's use of Key2 into other areas and are confident the software will further improve operating efficiencies and effectiveness and deliver additional administration improvements.

Bill Morton – Fleet Manager