Police forces across the UK are embarking on a concerted festive season crackdown on drink and drug-driving with drivers urged to make safety their priority.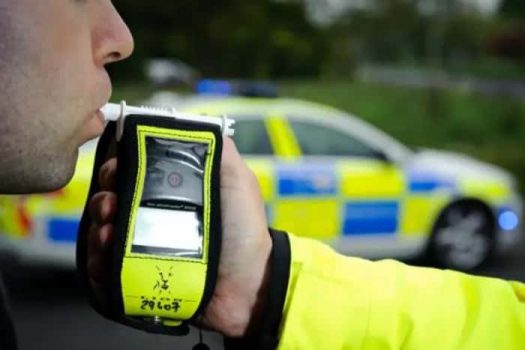 The advice comes as official figures show there has been no decline in the number of people killed through drink-driving in recent years.
What's more, it has been calculated that a drink-drive conviction costs the average driver nearly £50,000 when all the immediate costs and longer-term consequences are taken into account.
A total of 250 people were killed in the UK through drink-driving in 2017, up 9% on 2016, when there were 230 deaths. It was also the highest number since 2009 when 340 people died, according to the latest data from the Department for Transport. Additionally, 1,380 people were seriously injured in drink-drive related crashes in 2017, the highest figure since 2009 (1,500).
The legal drink-drive limit in England and Wales is 80 milligrams of alcohol in 100ml of breath, the highest in the European Union. In Scotland the limit reduced in December 2014 and is now 50 milligrams. The penalty for a first drink-driving offence is a minimum 12-month ban, a fine of up to £2,500, and a prison sentence of up to six months. Refusal to provide a specimen carries the same penalty.
Coinciding with the annual police blitz on drink and drug-drivers, the European Transport Safety Council has said that the European Union should introduce a zero-tolerance drink-driving limit in 2020 as part of a package of measures to help prevent up to 5,000 alcohol-linked road deaths every year. It is estimated by the European Commission that a quarter of the 25,000 European Union road deaths each year are likely to be linked to alcohol.