Prime Minister Boris Johnson has been told to 'phase-out' the sale of new petrol and diesel cars and vans by 2030 by the UK's official climate watchdog - 10 years earlier than the previous Conservative-led Government's scheduled date.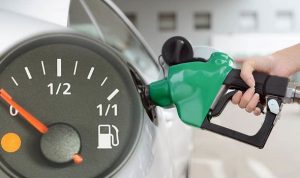 The 2030 date for the 'phasing-out' of new petrol and diesel cars and vans is identified as one of 'five key priorities for cutting the UK's emissions' and potentially gives fleet operators typically about two replacement cycles to embrace electric vehicles.
The call comes in a letter to the Prime Minister from Lord Deben, chairman of the Committee on Climate Change, and Baroness Brown, chairman of the Committee's Adaptation Committee, in which they say that to date the Government's "efforts to address the climate crisis have so far fallen short".
The Conservative Party in its general election manifesto said that it was committed to reaching 'net zero' greenhouse gas emissions by 2050 with investment in clean energy solutions and green infrastructure to reduce carbon emissions and pollution.
Following up Transport Secretary Grant Shapps' Conservative Party 2019 Conference commitment to make driving an electric car "the norm" and to look at bringing forward to 2035 its previous commitment to end the sale of new petrol and diesel cars and vans by 2040, the manifesto said that it would consult on the earliest date they can be phased out.
However, the Committee outlined in the letter that rapid progress was required in the implementation of the manifesto commitment to consult on an earlier phase-out of petrol and diesel cars, and suggested that the ideal date was by 2030.