Fleet chiefs have been warned that maintaining vehicle downtime at 'acceptable levels' will be a major challenge in 2020 with workshop capacity under pressure and increasing vehicle complexity proving to be a challenge for technicians.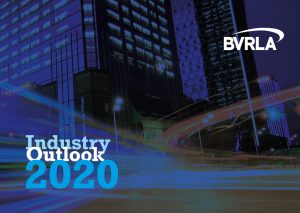 The warning comes from the British Vehicle Rental and Leasing Association (BVRLA) in its 'Industry Outlook 2020' report, which outlines how the fleet industry will be "rewired" over the next 12 months with 'connected, electrified and digitised' summing up the transitioning of the sector.
As new technologies revolutionise the fleet industry, BVRLA chief executive Gerry Keaney concluded: "Our sector is in for a bumpy ride in 2020."
Jaama through its multi award-winning Key2 fleet management software provides fleet chiefs with the tools to implement a proactive rather than reactive vehicle maintenance regime that enables the anticipation of future vehicle maintenance requirements by using data to maximise vehicle uptime.
The BVRLA report said that the aftermarket was already "struggling" to keep pace with new technology including software driven parts and sensors meaning that workshops were having to spend more investment on equipment and technician training.
The report continued: "Manufacturers are not helping the situation because many of the latest vehicle repair methods are developed digitally rather than physically. What works on CAD (computer aided design) doesn't always translate to the repair bay."
As well as tooling up, the number of technicians trained to work with the latest Advanced Driver Assistance Systems (ADAS) and on electric and hybrid powertrains was limited.
The report, compiled based on the views of 20 industry leaders, said: "Most of our respondents said that repair and maintenance networks were keeping on top of the situation for the moment, but that the strain could grow as the new technology becomes the norm."
Furthermore, said the report, the transition could not be happening at a "worse" time with dealerships closing and workshop capacity continuing to shrink as fleet vehicle contract extensions remained high meaning cars and vans required more maintenance and consequently spent additional time in garages.
Therefore, the report concludes: "Maintaining fleet downtime at acceptable levels, particularly during seasonal peaks for crashes and breakdowns, will be a major challenge in 2020."