Jaama is one of the leading asset management software providers in the United Kingdom. We gained an insight to learn how Jaama came to be recognised in the UK Transport Awards 2023.
J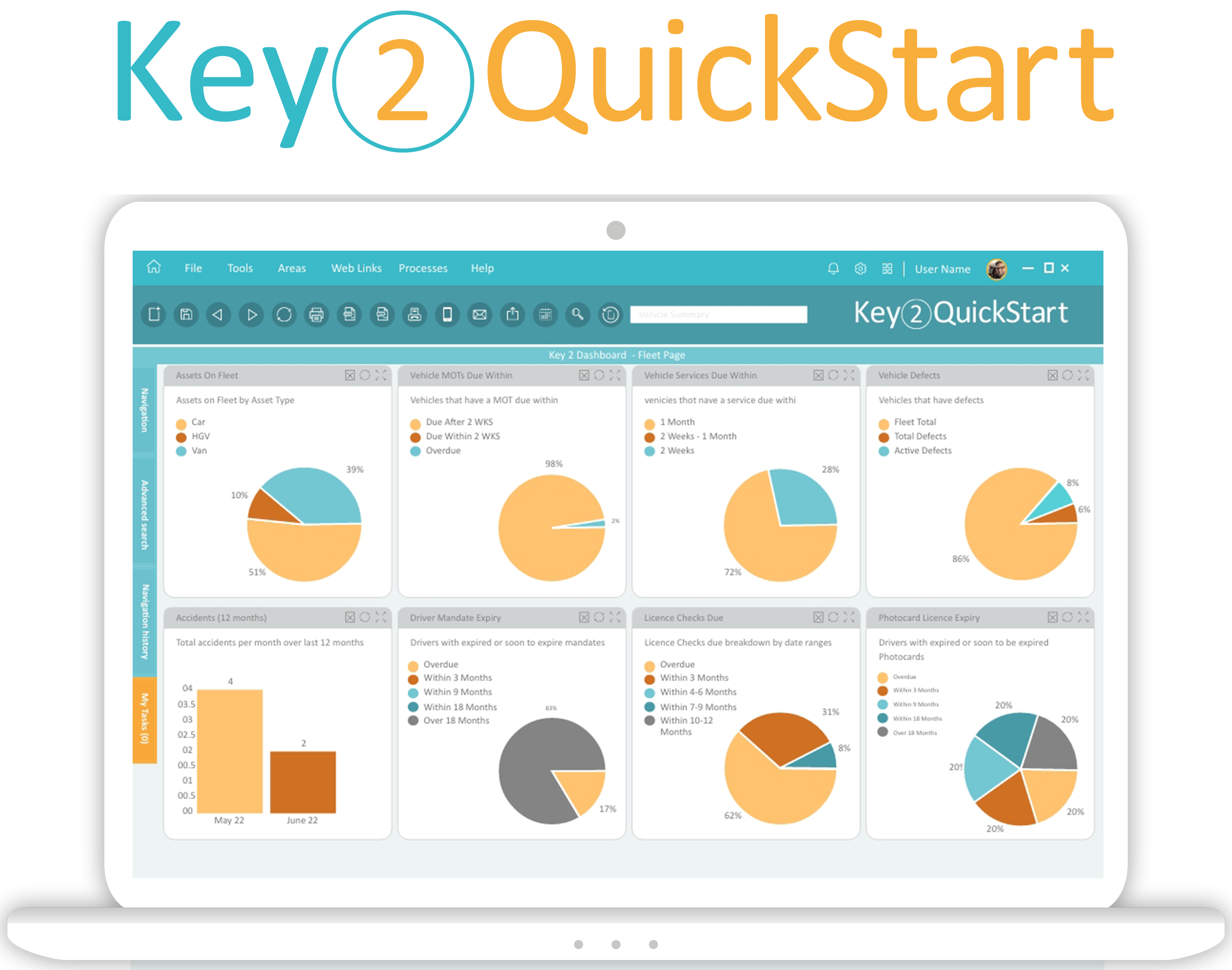 aama is a leading asset management software provider specialising in managing vehicle fleets, equipment, and drivers. The company was founded in 2004 and is based in Tamworth, Staffordshire, UK.
Jaama's flagship product, Key2, is award-winning software that offers a comprehensive solution for fleet management. Key2 allows companies to streamline operations, reduce costs, and increase efficiency. The software includes vehicle and driver management modules, accident management, risk profiling, and more. Jaama's MyVehicle app also provides drivers with a powerful tool to remotely input mileage and vehicle checks, providing real-time information and alerts of vehicle anomalies.
In addition to its software solutions, Jaama offers various services to support customers. These include training, consultancy, and customer support, all provided by a dedicated team of professionals. Jaama's commitment to customer service is demonstrated by its customer retention rate, which is over 99%.
Jaama has received numerous awards for its products and services, including Fleet News Awards' "Fleet Supplier of the Year," and Business Car Manager's "Software Provider of the Year." The company is also a Microsoft Gold Partner, which recognises its expertise in Microsoft technologies.
Jaama is committed to sustainability and reducing its environmental impact. The company has implemented several initiatives to reduce its carbon footprint, such as using energy-efficient lighting, recycling waste, and promoting sustainable travel options for employees.
There are plenty of reasons why the Jaama team are so excited about their future. It is evident that the new software on offer from Jaama is the main reason it has been recognised for this award, but there are many other facets.
As a leading asset management software provider, the company offers comprehensive solutions for fleet management. The company's commitment to customer service, sustainability, and innovation has earned it numerous awards and a loyal customer base. With over 20 years of experience in the industry, Jaama is well-positioned to continue its growth and success.
Moving forwards, Jaama has launched its new version of Key2, specifically designed for small and medium sized enterprises (SMEs) with fewer than 100 commercial and car vehicles. Key2 QuickStart is an award-winning software that provides an all-in one solution for fleet management, including vehicle and driver management, accident management, and risk profiling, all in one place.
With the rising cost of vehicle ownership and increasing regulatory compliance requirements, Key2 QuickStart offers SMEs a fully functional and easy-to-use solution in as little as seven working days. In addition, the system is continuously updated every six months, ensuring that companies always operate the most up-to date version.
Key2 QuickStart's vehicle management feature includes a comprehensive maintenance scheduling system to help control planned maintenance, minimise downtime, and perform a complete cost analysis. In addition, the driver management feature includes accident management, individual risk profiling based on driver mileage history and endorsement records obtained from Jaama's driver licence checking service, and P11d and P46 reporting.
Jaama's MyVehicle smartphone app, included in Key2 QuickStart, provides drivers with a powerful tool to remotely input mileage and vehicle checks via their smartphone or tablet. All driver submitted data is automatically uploaded through the app directly to Key2 QuickStart's configurable dashboard, providing real-time information and alerting vehicle anomalies.
With its focus on simplicity, practicality, and ease of use, Key2 QuickStart eliminates the need for multiple staff to implement and maintain the system. Instead, companies can choose their own dashboards and report templates to analyse, track, measure, and manage based on their specific business needs. Additional modules can be added as the fleet evolves.
Moreover, Key2 QuickStart is supported by a large, dedicated support team that proactively handles any questions. In addition, an assigned Customer Experience Manager is appointed to understand individual business needs, ensuring that each company gets the most out of the system. An accessible documentation portal also details all aspects of the system, and onsite or remote training is available for teams when changes occur, or new functionality is introduced.
Overall, Key2 QuickStart provides SMEs with an efficient and cost-effective solution to manage their vehicle fleet. It streamlines the entire process, saving time and reducing costs while providing a comprehensive and up-to-date system. In addition, Jaama's extensive sector experience and customer service dedication ensure that companies receive a valuable and customised experience.
So now you can see why Jaama's reputation continues to increase and grow. The company has a bright future thanks to innovation and dedication, which is evident and ingrained in the team.
Request a call back here.