Safe driving in the winter months is all about advanced preparation and once on the road adapting to the prevailing conditions.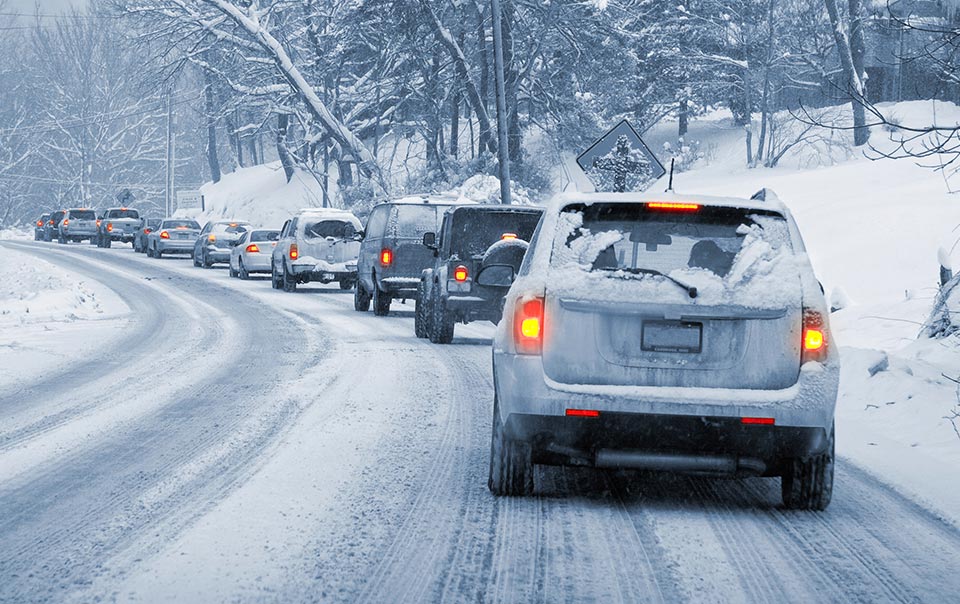 Snow, ice, high winds, heavy rain, mist and fog all make driving challenging and almost inevitably mean that even regular journeys can take much longer than in the summer months when the roads are dry and the weather bright and clear.
However, if drivers prepare themselves and their vehicles for the road ahead then when harsh weather intervenes they will be in a state of readiness.
Similarly, checking the latest weather forecast and road conditions well ahead of leaving home, the hotel or office will enable sufficient time to be allowed for drivers to make their journey with care.
The Highways Agency advises that journeys should be planned around the weather:
Be informed – check traffic and weather
Be prepared – check your vehicle and carry an emergency kit
Be aware – the Agency's winter teams need time and space to do their job
Be wise – conditions may change, drive with care.
Critically ensure your vehicle is ready for winter:
Many garages and fast-fit centres offer a winter vehicle check
Check windscreen wipers and washers, window demisters and all lights are working correctly and carry spare bulbs
Use a 50% mix of good quality screen wash to reduce the chance of it freezing in frosty weather
Check condition of all tyres
Carry a winter driving kit – ice scraper, de-icer, jump leads, shovel, blanket, sunglasses to protect from winter glare from a low sun, a torch, reflective jacket and old carpet to place under driven wheels to help regain traction on ice or snow.
Crucially plan any journey in advance and question if it is essential. When on the road:
Adjust your driving to the conditions
Make sure that you can see clearly and that you can be seen
Use at least dipped headlights in poor visibility
Keep to main roads where possible – minor roads may not have been treated
Leave extra space between you and the vehicles ahead as stopping distances are greatly increased particularly in wet and icy conditions
Don't brake suddenly – it may lock your wheels and create a skid.
Further information is available here.