2022 has seen Agility Fleet - national provider of vehicle funding and fleet management solutions and number 40 in this year's FN50, roll out Jaama's Key2 asset management system to modernise and future proof its systems to support further business growth.
A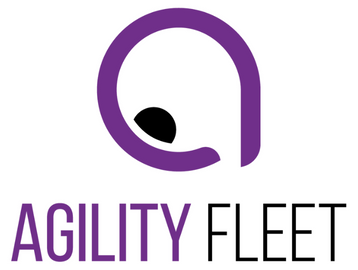 gility has on-boarded Key2 to manage and integrate all elements of its fleet business from asset and contract management to quoting and finance.
Key2 replaces an aging legacy system and has immediately made the business more agile. Key2 now has the power to support and deliver the effective management of Agility's car and van contract hire and short-term leasing proposition as well as fleet management products and services such as whole life cost analysis and accident management.
Agility transacts with a range of customers so having one seamless integrated solution capable of generating quotes for multiple sales channels is vital. In addition to its fleet contract hire customers, Agility supplies LCVs to SMEs and cars on personal leasing to its retail consumers.
Key2 is supporting Agility as their fleet customers' transition to electric vehicles. The comprehensive quotes module enables drivers to understand the financial implications when moving from an ICE car to a hybrid or EV by presenting all the different options side by side including the associated Benefit in Kind taxation in an easy-to-understand format.
Key2 is also providing value to Agility's growing broker partner network, helping each one manage their own customers through the platform inclusive of quote generation.
Richard Walsh, Head of Fleet Partnerships is responsible for broker engagement. He said: "Our old software was nowhere near as accessible for our brokers to use, running on limited platforms, therefore restricting our fleet partners.
"Jaama's Key2 product offers an extremely user-friendly experience that gives brokers more options to provide quotes through a cloud-based platform, which advances its reach. We are using the power of Key2 to support our broker recruitment programme," he added.
Sean Dalton, Head of Direct Sales and Rental, said: "Following the launch of Key2 we can run vehicle quotes in seconds which gives customers more choice and better information. It enables them to make more informed fleet management decisions.
"We can empower customers to manage their own fleets in our systems more efficiently with Key2. The fact the software is linked to other systems also makes our lives much easier, reducing administration time and improving operational efficiencies. The project consultant and general day-to-day support throughout the implementation has been excellent."
Martin Evans Jaama's MD said: "It has been a fantastic opportunity to work with Agility and roll out a single solution that powerfully enhances the relationships with its businesses and customer types. It shows the authority of Key2 as within just a few weeks it is proving value across its contract hire, broker, LCV, and personal leasing sector," he added.