Tackling the 'climate emergency' forms a key battleground for the major political parties in the run-up to the December 12 general election.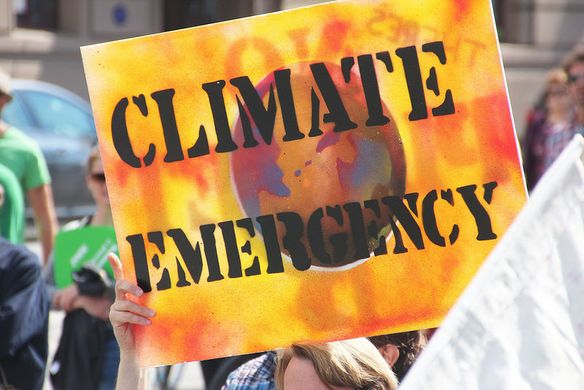 The Conservative Party is not due to publish its manifesto until two weeks before the election, but both Labour and the Liberal Democrats published their manifestos this week giving a clear indication of their plans for transforming the UK car park to electric.
The Labour Party, which has promised "a green industry revolution", said in its manifesto it would:
End the sale of new internal combustion engine vehicles by 2030, 10 years earlier than previously stated by the Conservative Government
Accelerate the transition of public sector car fleets to zero-emissions vehicles. Previously, the Party has also said that it would lead an 'electric car revolution' with car fleets urged to 'go 100% electric' by 2025; provide certainty' on company car benefit-in-kind tax by maintaining the existing schedule for pure electric vehicles at 2% beyond 2022/23; waive for two years the £320 Vehicle Excise Duty surcharge on electric vehicles with a list price above £40,000 purchased for fleet use
Invest in electric vehicle charging infrastructure and in electric community car clubs
Adopt a 'vision zero' approach to UK road safety, striving for zero deaths and serious injuries
Review all tolled crossings.
The Liberal Democrats plan to reduce emissions from surface transport to near-zero by 2045 with the transition to electric vehicles a key goal. The Party in its manifesto has promised to:
Ensure that by 2030 every new car and small van sold is electric
Accelerate the rapid take-up of electric vehicles by reforming vehicle taxation, cutting VAT on electric vehicles to 5% and increasing the rate of installation of charging points, including residential on-street points and ultra-fast chargers at service stations
Extend ultra-low emission zones, similar to that in London, to 10 more towns.Meanwhile, Transport Secretary Grant Shapps has previously said that he wanted to make driving an electric car "the norm" and that the Conservative Party would look at bringing forward to 2035 its previous commitment to end the sale of new petrol and diesel cars and vans by 2040.
Both parties' manifestos can be viewed at: https://labour.org.uk/manifesto/ and https://www.libdems.org.uk/plan