Pure Leasing has chosen Jaama's Key2 asset management system to power its new contract hire and leasing business.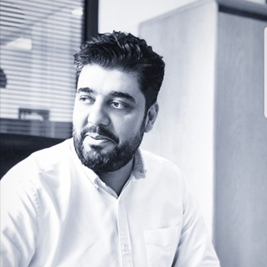 As of this month, Key2 will provide a fully-fledged vehicle management system for Pure Leasing. This will now become 'the heart of the company' from day one according to founder Zaf Iqbal, as the new company provides fleet customers with comprehensive fleet management & contract hire services.
He said: "We will benefit from Jaama's expertise of working with multiple leasing companies giving us a quicker route to market and allowing us to quickly create customer value.
"Key2 seamlessly integrates vehicle, asset and driver management which benefits Pure Leasing and our customers. Its functionality allows us to deliver a personal and effortless experience for our customers throughout their time with us that is centered around people," he added.
Zaf has worked for several leasing companies as well as launching a salary sacrifice brand over the past 25 years and has used a variety of IT systems during that time, including Key2. He believes Jaama's system stands heads and shoulders above all others in the market.
"I couldn't have wished for a better IT partner to help us on the journey of growing our business and optimizing the performance of our fleet. It is the most advanced system for leasing companies, and by working closely with Jaama its given Pure Leasing a competitive edge over our peer group," he added.
Most of Pure Leasing's team have used Key2 before, so need minimal training and are able to hit the ground running. They can use their previous experience to configure elements of the system to meet Pure Leasing individual business & customer requirements.
Pure Leasing can now also quote customers a True Cost of Ownership which is far more accurate than a traditional Whole Life Cost. It calculates the Employer Class 1A NICs, corporate tax savings & lease rental disallowance along with VAT restrictions thus providing a far more accurate net cost to a business which is critical when making car selection choice lists.
"Over the coming years our goal is to collaborate with smart people both inside and outside of our business and this partnership with Jaama is a good cultural fit. It will help future proof our business for many years to come," said Zaf.
Pure Leasing's Chairman, Bob Chamberlain commented: "We will ensure our people are empowered with the tools and technologies to deliver a leading customer experience. This investment into a leading-edge IT vehicle management system like Key2 will be just one of the powerful analytical tools that will give our customers the edge when it comes to forming strategic fleet policy and management plans. It will deliver the important information needed to control fleet expenditure and minimise risk," he added.