A recent survey by software provider Jaama into repair and maintenance trends has found that document management is the most time-consuming aspect of HGV fleet maintenance.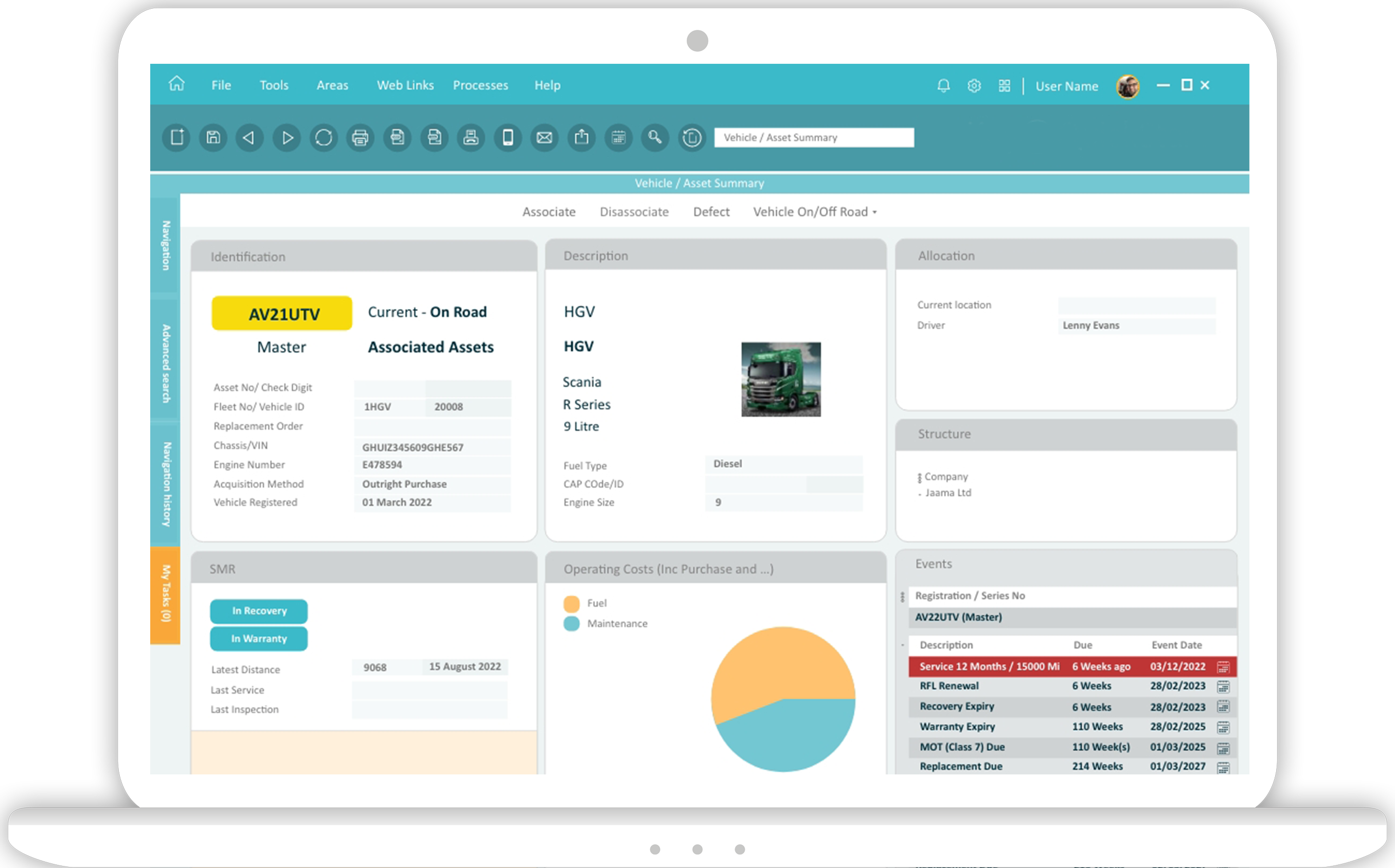 36 per cent of the 208 HGV operators surveyed named document management as the most time-consuming part of the job in last year's survey, rising from 19 per cent in 2019.
Jaama reports that, when its team spoke to operators at the recent launch of its Maintenance Exchange maintenance and compliance platform, they admitted that the pandemic had impacted document management issues due to vehicles and drivers working flat out.
Absent driver and workshop staff due to Covid-19 infections had also accentuated the problem, leading to operators worrying that poor document management risked compromising fleet compliance and driver safety.
23 per cent of operators surveyed put maintenance as the most time-consuming element of their job, up from 19 per cent in Jaama's 2019 survey. This is because commercial vehicles have been busier than normal since the start of the pandemic, says the company, and as they cover higher mileages they are experiencing more maintenance events.
Supplies of new commercial vehicles continue to be limited by the global semiconductor shortage which has forced fleets to extend vehicle contracts resulting in higher fleet repair bills.
The Jaama survey also revealed 18 per cent of operators said capturing defects was their most time-consuming challenge, down dramatically from 29 per cent in 2019. This, suggests the firm, is because each vehicle is being serviced more regularly with defects being captured more readily.
"Maintenance Exchange interfaces with third party fleet systems and with Key2, Jaama's fleet, asset and driver management solution and was developed to address all of the operators' issues mentioned in the survey," said Martin Evans, Jaama's managing director.
"The 'end-to-end' system allows seamless maintenance booking, authorisation of work and invoicing and auditing of vehicle maintenance work.
"This means vehicle maintenance information is streamlined along with related documentation between maintenance suppliers and fleet management companies/end-user fleets in real time. This includes MOT certifications, vehicle inspection sheets and servicing and routine maintenance documents."
The company cites one HGV fleet operator running 450 trucks, which admitted that after just six months of using Key2 it had recognised its fleet was more compliant due to its legal documentation being electronically stored.
All required documentation is stored electronically, and the system provides a centralised view and single repository of all compliance data and documentation. Earned Recognition Data can be submitted directly to the DVSA, as Jaama is a validated IT supplier for the Earned Recognition Scheme.
Maintenance Exchange provides transport and fleet operators with a secure and transparent audit trail of service/maintenance work undertaken on commercial vehicles for compliance requirements, says Jaama.
"We have worked with transport fleets, rental, leasing and fleet management companies to develop Maintenance Exchange to deal with the changing face of commercial vehicle fleet maintenance. The platform suits every requirement and focuses on reducing vehicle and driver downtime and ultimately delivers 100 per cent compliance," Evans added.